Yard Signs
Custom yard signs – Great for political, real estate or business!
Outdoor custom lawn signs are the perfect solution for affordable temporary advertising. Quantity discounts are also available upon checkout.
Variety Of Colors!
Our COROPLAST™ yard signs are available in white, blue, dark blue, yellow, red, green, and black.
Premium Quality!
We only use quality premium vinyl for our lettering and graphics. The vinyl we use is rated for at least 7 years, so your signs will continue to look great for a long time. COROPLAST™ is ideal for indoor and outdoor applications. It is tougher than corrugated fiberboard and lighter than extruded plastic sheet. It is waterproof and stain-resistant. The yard signs are also recyclable.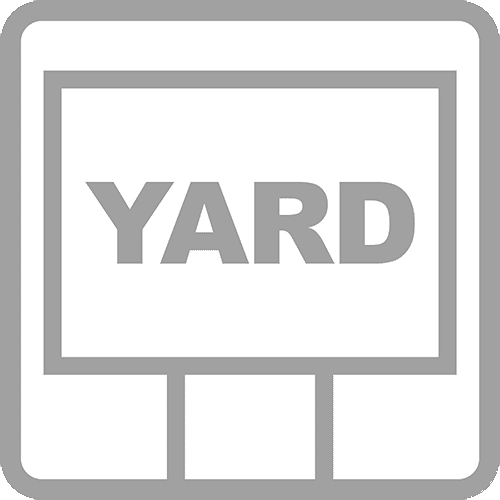 Show Filters
Showing the single result